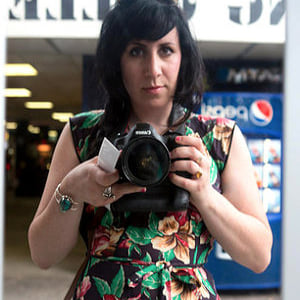 Leanne Benson
London United Kingdom
Biography
I am a freelance photographer based in East London, I have 15 years of freelance experience and specialise in portraiture, events and social documentary photography.
I have a lot of experience in event photography in both the public and private sector, you'll find me to be subtle and non disruptive whilst still getting the best photographs of your event. Options with and without flash lighting are available.
I also have a huge amount of experience in head shots and portraiture, I pride myself on putting clients at ease, especially when they are nervous, this stems from me hating having my own photograph taken so I can sympathise!
I completed an art foundation at a UAL university in 2000 and a degree in Editorial photography at Brighton University in 2003. I have worked as a full time in house photographer for a busy London borough, in the past and also worked in a commercial studio in New York City as an assistant for a year and a half.
My absolute passion is social documentary photography, I usually have personal projects on the go, I'm fascinated by people and like to interview people as I photograph. You'll see some of my subjects in my portrait section and also you can see one of my finished projects here, published by VICE magazine. http://www.vice.com/en_uk/read/rabbit-shows-america-photosI have also had event work published in Vogue, Vogue.com and Style.com amongst other trade publications.
My clients include Cancer Research UK, The Alzheimer's Society, The Hunger Project, Hackney Today, Islington council, The Challenge, The Israeli Tourism board, Addison (NYC), Ogilvy & Mather UK, VICE, BSG Valentine, OMERS and The UK Jewish Film Festival as well as my private clients. I also shoot a small number of weddings every year in a reportage style, please contact me so I can direct you to that work if interested.
Contact